0479. David Crosby
If I Could Only Remember My Name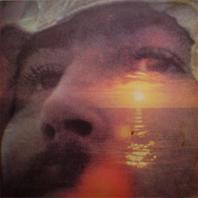 After being in a couple of entries on this list, and hot on the heels of the success of Déjà Vu, David Crosby, just like every other member of Crosby, Stills, Nash & Young released an album of his own: If I Could Only Remember My Name (which got its follow up eighteen years later with Oh Yes I Can).

And okay, an album that's a favorite in the Vatican is probably one you should hear, but regardless of the Pope and his dopes, this is a good album.

With guest appearences from a couple of the CSNY colleagues and a bunch of rocks crême de la crême, it's beautiful music with just one flaw - a lot of the songs sound as if they don't get the finish they deserve, but just kind of stops five or so minutes early.
Still, managing to sound very unlike the CSN- / CSNY-albums while at the same time familiar, Crosby delivers.