0309. The Kinks
Something Else By The Kinks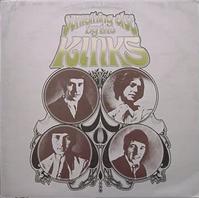 The third outing for The Kinks starts with the song David Watts which was later covered by The Jam. After this one they moved on into the eccentricities and recorded ...Are The Village Green Preservation Society, but it's pretty obvious that this is where they started to go off the track (it probably had something to do with the departure of long-standing producer Shel Tamy, who'd produced pretty much all of their previous work).

The mood of the album is at times like the lounge of a cocktail bar with the soft bossa of No Return and the semi-crooning of End Of The Season, but at least it ends with a track that fells like less of a gimmick and more of an actual song (and a bit of a beautiful one at that).
A half-decent album, but I seriously doubt I'd put t his on a top thousand list.