0651. John Lee Hooker
The Healer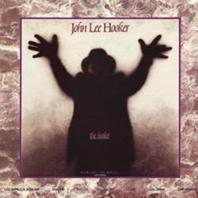 Man of a thousand pseudonyms, the daddy of the talking blues had been in the recording business for just about fifty odd years, released some hundred or so albums, inspired a couple of generations of blues musicians, and on this one he's got a whole lot of people paying their dues.

There's Santana in the fantastic title track and opener, and Canned Heat, Bonnie Raitt, Robert Cray, George Thorogoood, Charlie Musselwhite and Los Lobos guest starring on six other of the ten tracks.

The odd and improvised meter is put on hold for the collaborations, where it's mostly variations of blues rock, but when it's (almost) just The Boogie Man himself in the final three, it's a bit more back to basics. The last track, No Substitute, displays this very nicely, and due to his delivery the ending is just chilling.