0899. Johnny Cash
…At Folsom Prison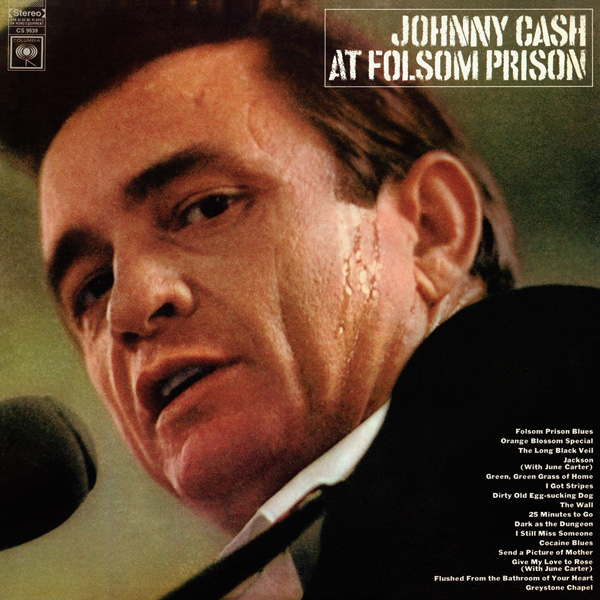 The album that re-launched his career (he made a couple of those) after kicking his serious drug habit, and also started his habit of touring of prisons (as a performer, he never was an inmate).

His interaction with the audience is fun and the crowd's an irreverent bunch - okay, they love him, but they're not afraid to heighten the mood by interrupting the show a bit, like when they burst out in applause and shouts when Cash mentions they're being recorded in Dark As The Dungeon.

Ranging from cautional tales about where you end up if you commit the crime (most often at the wrong end of a rope) via ballads to humorous absurdisms it's a good show with something for most.

Flushed From The Bathroom Of Your Heart is comedy gold - a tragic abandoned guy's lament vocalized in the worst metaphors heard this side of a teenager's first attempts at a love song.

Folsom Prison Blues was released as a successful single, but got pulled of air after JFK was shot a couple of months later due to the line "I shot a man in Reno just to watch him die" (but then re-released as a clean version without the offending lyric).

This is also the gig where he launched the musical career of one of the inmates, Glen Sherley, who had no idea Johnny was going to sing his song Greystone Chapel. Tragically Glen couldn't cope with life outside of prison when he got out, even with his moderate success as a country musician, and committed suicide almost to the date a decade after this album's release.