0280. Sparks
Kimono My House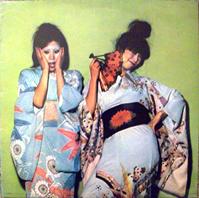 Brothers Ron and Russell Mael formed Sparks and set out to create something unique.
And that they did.

With operatic singing and over the top dramatic instrumentation this, their breakthrough, is a fun album to listen to. It's impulsive glam-pop with bizarrely cool hooks.

The first single off the album, the weird This Town Ain't Big Enough For The Both Of Us, reached number two in the British charts and was the beginning of their success.

Definitely an album worth listening to.