0445. Beth Orton
Central Reservation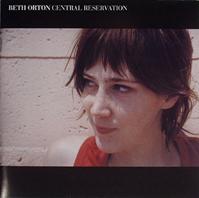 After popping up on both Chemical Brothers' albums we've seen this far, Beth's out and about with one of her own (her second one, actually). It's an album filled to the brim with regrets and longing, but unfortunately the execution is so bland I start to yawn (literally).

This is as boring as Dido, but mostly with a different, slightly countryesque, musical setting. A musical setting that's mostly a coulisse - sure it sounds okay cause the musicians can do what they do (hell, the list of famous names contributing is pretty damn long), but if you were to go a little deeper into it, you'd realize it's a pretty hollow construction.

For a far better example of what this could / should have sounded like, check out k.d. lang, she's in the Got To Gets - a place Beth Orton doesn't even realize exist.