0613. Michael Jackson
Bad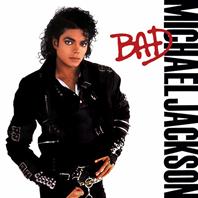 Dude, when I was ten, this was the bomb! With eight out of ten tracks released as singles (and only one of them not charting properly), there's no wonder Jackson became the biggest pop star on the planet, nor that the album has sold about forty million units this far.
Cause when you rack up the likes of Bad, The Way You Make Me Feel, Just Good Friends, Another Part Of Me, Man In The Mirror, Dirty Diana and Smooth Criminal (and yes, even Liberian Girl) there's not much the listeners really can do, besides throw money at you and hope to get a copy.

Sadly, Leave Me Alone isn't on the original pressing of this album (but as it was added to the subsequent pressings and released as a single off the album - making it nine out of eleven tracks to be singles, I've listened the Hell out of it during the day).

In spite of a lacking contact with reality (like the image of what a gangster looks like and the fact that the Liberian Girl speaks Swahili and not Vai, Bassa, Krahn or any other of the indigenous languages) and at times having a very artificial sound, this is a great album.

And yeah, it's one of the Got To Gets.