0294. New Order
Low-Life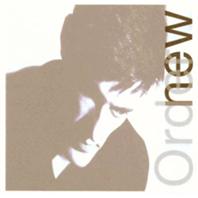 New Order formed in the wake of Joy Division frontman Ian Curtis' suicide by simply changing the name of the band, letting the remaining guitarist take over vocals and bringing in a new keyboardist.
Five years later, Low-Life was their third studio release and by almost all means is a great album. The exception is the singing.

Bernard Sumner isn't yet nearly as comfortable or in tune as he'd like to be in the role of vocalist, which is why the instrumental waltz Elegia (dedicated to Ian Curtis) is one of the more enjoyable tracks (a track which also is only an excerpt from the original seventeen minute song, not released till almost two decades later).

This was damn close to get the second highest rating (on a four-level scale), but as I said: the singing just doesn't cut it.