0863. Morrissey
Viva Hate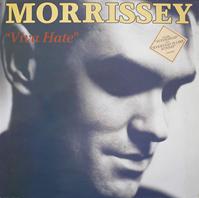 The debut of the Pope of Mope, Morrissey, can be noted for two things:

1. it's the first time in his solo carreer he gets accusations of racism (for the track Bengali In Platforms) - but ceertainly not the last

2. there's the anti-Thatcher song Margaret On The Guillotine in which he, like many before him, spews hate against Thatcher (and to answer the whiny ones question: a little over a month ago).

It's indie pop with odd pieces interspersed, not as juxtapositions, but seemingly random as if someone accidentally couldn't keep to the song structure and they didn't have time or money to do another take.