0298. The Cars
The Cars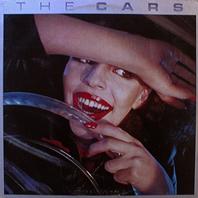 Pretty cool to have remained on the charts for 139 weeks in a row with your debut and getting to release almost two thirds of the tracks as singles (yeah, I know there are some dance pop stars that have done similar things, but those had the whole industry machine behind them long before they were placed in the studio and told to sing other peoples songs). And I can almost not believe they recorded it in under two weeks.

The Cars self-titled debut has if not everything a good debut needs at least a lot of it. I can't help it but the sheer cockiness of Ric Ocaseks delivery (Benjamin Orr does a good job on vocals too) and Greg Hawkes' use of the keyboards (which, by the way, could teach the eighties a whole lot about synths in music) makes me wanna get a mohawk.
Just because this is a new wave / synth-pop album it doesn't mean they're uninterested in other genres, as evidenced by the country picking on My Best Friends Girl.

If I'd been sixteen at the time they released this album I'd thought it was the best thing since the bees knees got sliced bread (I might be mixing metaphors there).