0720. The Auteurs
New Wave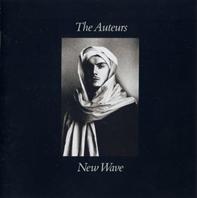 How the hell did this get on the list? And how the hell did it get nominated for a Mercury Prize? (I do understand how it lost to Suede, though)

This album's only claim to fame is that it's reportedly the first "real" Brit-pop album. But other than that, it's not so special.
It's alternative pop with a singer that can sort of sing (he's actually sounding like he's wheezing) and "poetic" lyrics and it all just reminds me of the setup of The Divine Comedy a bit too much.

The one thing that makes it stand out in any way is the fact that The Auteurs had a permanent cellist in band member James Banbury, but that's sadly not really affecting the quality of the songs. The only time it glimmers is in part two of Home Again, but it's the last song and about fourty minutes too late.