0288. Sebadoh
Bubble And Scrape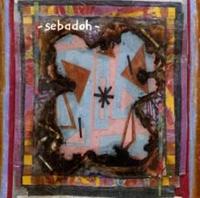 With a name that, at least to me, sounds more black metal than indie, Sebadoh never conquered the charts, but became an alternative in competition with vocalist / bass player Lou Barlow's previous band, Dinosaur Jr.

Leaving most of their lo-fi for a more polished studio sound, Bubble And Scrape became the last album with co-founding member and multi-instrumentalist Eric Gaffney as well as the fourth for the group.

I cant say I'm so very enticed by this as a whole, but the more punkish tracks are nice, so I'll recommend Emma Get Wild to, but most of the rest isn't really that interesting.