0851. Dr. John, The Night Tripper
Gris-Gris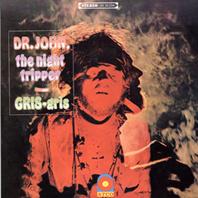 I's been a while, but once again we're headed down into the bayou. But unlike when we took the tour with Creedence Clearwater Revival, this is actually made by musicians from the swamp lands (in this case New Orleans) instead of just people dreaming of being there.

A predecessor to Tom Waits in the any sound goes-department, Dr. John - a stage persona named after a nineteenth century New Orleans vodoun practicioner - really brought something different here.

While we've seen dabbling with occultism and psychedelia before, not many, if any, has had the Gris-Gris sound and for each listen I find a new favourite, but be sure to check out Croker Courtbullion and I Walk On Guilded Splinters when you give this album a spin.