0934. Air
The Virgin Suicides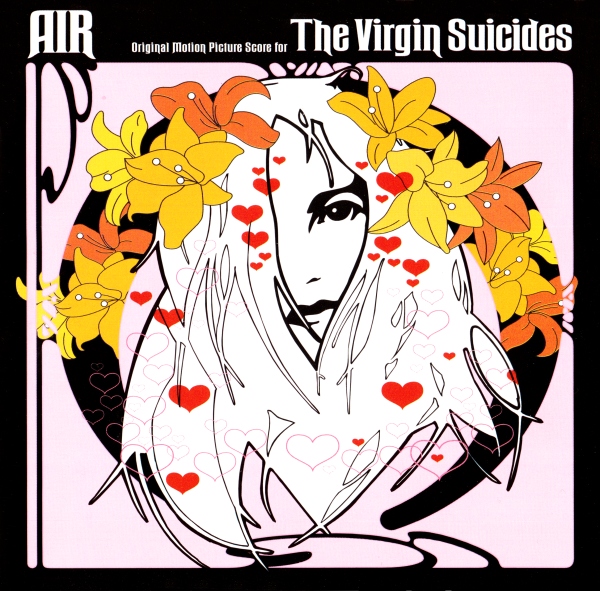 The Virgin Suicides is a novel about the obliteration of a family, turned into a film I actually can't watch (there's just something off about the tempo) with music made by Air.

And, like every good pop movie score it works both as a soundtrack and as a standalone album (with the bonus that the music also fit both in the context of an album and as individual songs, even though they're somewhat sugary at times).

The duo succeeds in combining soft, wispy arrangements with a seventies feel to capture both the movie's setting and general mood (a mood that, as you might deduce from the first parenthesis, is better on wax than celluloid). And so, it's an album you could drift away to.