0810. TLC
CrazySexyCool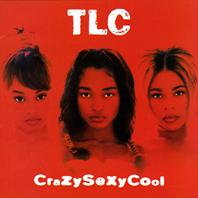 Expectations were high on TLC after their massive debut Ooooooohhh... On The TLC Tip, and with CrazySexyCool you can say they delivered.

The fans got their fill and the rest sort of turned into fans also, causing the album to become the second best selling by an all woman group of all time (second only to the Spice Girls).

And I can't really say I disagree with the populace here, cause for pop-R&B this is very agreeable. The singles Creep and Waterfalls are both so catchy I can't resist 'em .

Famous guests are Phife Dawg, Busta Rhymes, and Andre 3000, but with very minor parts on the album - not at all like the usual "guest rapper craps all over the track".

Totally okay!