0722. The Velvet Underground
The Velvet Underground And Nico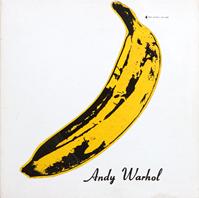 So, we've in order gone through their third, second and now first album and yes, this is very much alike White Light / White Heat in that it's less of a band and more of a group of people figuring out what to do.
But that's no surprise as I wasn't expecting them to pull a PIL on me.

There's seemingly unrehearsed tempo shifts and more or less spontaneous outbursts of intense instrument abuse, but somewhere in all the chaos they actually create some good melodies too.