0350. Underworld
Second Toughest In The Infants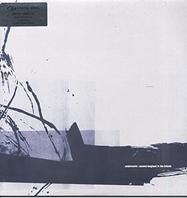 As veterans on the techno-scene Underworld had been active for almost a decade (but in two different lineups) before releasing their fourth album with the fully functional title Second Toughest In The Infants. But as their biggest hit, Born Slippy .NUXX (which was on the Trainspotting soundtrack), isn't even on this album's original release but on the re-release, there's not even the usual "big seller"-angle and I sort of have a hard time figuring out why it should be on the top 1001 albums to listen to.

Sure, the tracks with jungle/d'n'b beats are cool, and it's easy to get into the groove of the music, but I'm not really caught.
Huge credit for making some very long and listeable tracks though...