0803. The Police
Reggatta De Blanc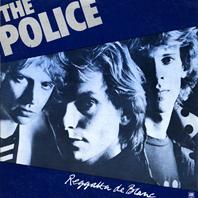 Okay, so with some two hundred albums or so to go, the Random Page Generator starts pulling up The Police?

The difference between this and their last album is the reggae. Here it (or variants of it) is in abundance while on Synchronicity they'd almost completely left it.

This is a bit too plastic, somehow.

Too insincere pop (unlike the all out wonder of yesterday) makes for a charting success, but not so much more. And while Message In a Bottle and Walking On The Moon became hits, I think Contact is a bit more interesting.