0890. Crusaders
Street Life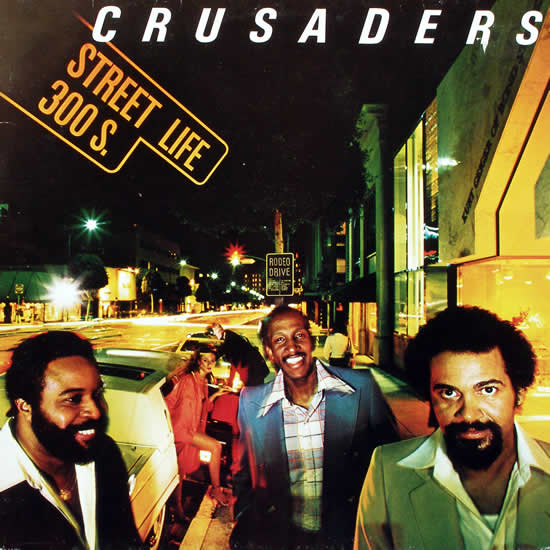 Looking at the cover I'm at first like "so typical - the guys are in front and the gal's in the background", but with a bit more intel, I of course realized she's not a member of the group and only appears on one track, so its a boon to be on the cover at all.

But on the other hand, without Randy Crawford's voice on the title track, this would most likely never have been as huge a hit as it was.

The other songs putter along with pretty nifty jazz/funk, and does the album proud, but whether in its four-minute radio edit or its full eleven-minute album version (or any of the disco mixes in between), Street Life is a good song. So good in fact, that it became the Crusaders' greatest hit and gave this mostly instrumental album a ride along the charts.