0501. N*E*R*D
Fly Or Die
After the Neptunes released, withdrew and then re-released their N.E.R.D.-debut with a band instead of their patented production (but still getting a huge buzz all around the Western Hemisphere) they came back two years later with the follow up Fly Or Die.
This was also the last album by N*E*R*D before disbanding (but still touring and then reuniting some three years later on their own label) and here we can hear the same style that's on In Search Of…, but with a huge difference: this time around they've learned to play the instruments and thus have no need for previous backing-band Spymob.
And while the music's not changed, this time there isn't a track like Provider that digs into my mind, even though they do try.
I think I've used this line before, but: there's just no friction, nothing to get caught on [fact check: yep, a couple of times]. The soft-pop with pseudo-attitude coupeled with Pharrell's falsetto just don't get through to me and I can't help but wonder how this'd sound with some classic and exact Neptunes production instead.
…and this was luckily removed from the list.
Replaced by:
Joanna Newsom
Ys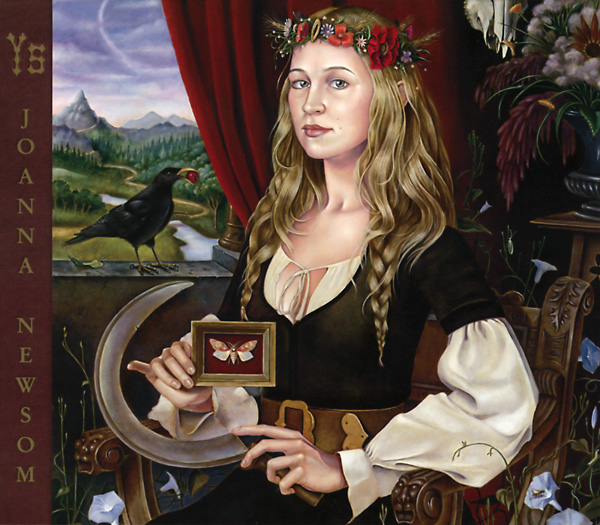 Impressively enough, this is a folk-style album by a harpist, and it got into a serious amount of "year's best" lists after its release.

Second thing about Ys is that it's not pronounced "why's", but is named after a French (Breton, to be more specific) sunken city legend and thus we say Ys like it's a part of "peace".

And I appreciate the effort put into orchestrating it, cause it doesn't sound like the usual folk masquerade (y'know, like The Incredible String Band), but actually like someone who put a lot of thought into how the medieval could sound with a bit of a contemporary update. So massive big ups to Van Dyke Parks for that.

On a slight downside, Newsom isn't the best singer for this project. She's very charming, but I think it would have benefited from a more traditionally schooled voice.