0673. Lou Reed
Berlin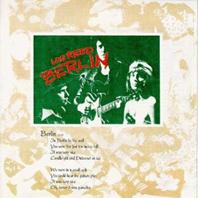 The follow up to Transformer is a step up lyrically and moving towards a more level tracklist (also: no oompah music to be heard). The downside is that, like many other even albums, the raising of the lower levels seem to be on the cost of the higher ones.
I.e. no Perfect Day or Walk On The Wild Side.

Still, there's a lot of quality here. Berlin's a concept album with the usual cheery themes of drugs, abuse and suicide (and again there's old, unused Velvet Underground material here). All with Reed's weary and worn voice, this time coupled with a high level of instrumentation.

A really uncomfortable story, but good.