0437. 808 State
90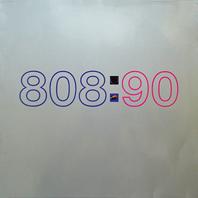 808 State was very influential at the time they released this one, their second album, Sorry to have to say this, but the first track, Magical Dream, sounds like someone listened to Midi, Maxi, Efti and tried (and failed) to copy the sound. Girl just sound damn bored.

But of course it's the beats that were the alluring sound for the raveing masses of the British club-scene, and as such I get why they were successful (check out Cobra Bora, for instance). I really do get it, it's just that I don't like it. It's boring and mostly kind of uninspired and I think you'd need a whole lot of acid to get through a listening with a nice mood intact.

Okay, so it's not as horrid as a lot of other (acid) house, but still nothing I'd recommend, despite having one of the best band names in the buisiness (they're named after the dum machine, of course). If you're gonna listen to old British house I'd say go for Orbital instead.