0137. Spiritualized
Lazer Guided Melodies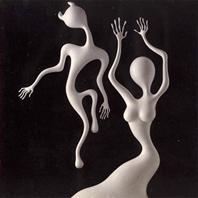 Okay, so this is"space-rock" then - a swirl of echo and delay and song somewhere deep in the mix. Apparently this is also "shoegazer" music, and while I can see some similarities with Ride I'd say this is more of gazing at stars than on shoes.

It starts real slow with the less than interesting acoustic You Know It's True - a song which makes me a bit worried that there's gonna be a whole lot of filler - but towards the end of track two, If I Were With Her Now, the engine is revving and starts to get some serious thrust and by the time Take Your Time's meditational droning sets in we're well off and floating in space.

This is how you use a double-album, Fleetwood Mac, this is how you do it.