0127. Creedence Clearwater Revival
Bayou Country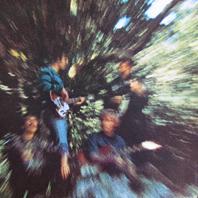 Well, if you've read the previous entries on CCR you know what to expect: their patented "swamp rock".

Since it's their second album they were still hungry and while their perfect game wasn't until the next album they still managed to pump out a rather good one here.
Notably, however, is that the original song Proud Mary got a lot better when covered by Ike & Tina Turner two years later But anyway, it's the same stuff and still cool that they threw in a couple of eight-minute (or so) tracks (Graveyard Train and Keep On Chooglin').

Bonus rumour: Born On The Bayou - the fictional narrative about growing up down in the swamp which became a huge hit and opened almost all of CCR:s shows - reportedly influenced Blue Öyster Cult to add more cowbell in Don't Fear The reaper.