Creedence Clearwater Revival
Green River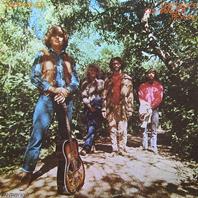 It didn't strike me until today that this album's almost entirely made up of singles - I can swear I've heard all the songs on the regular playlists of the oldies station.

Johns Fogerty's carachteristic voice and the (kind of) basic riffs makes for an instantly recognizable (and likeable) sound. Bad Moon Rising, Green River and Lodi are all here and I know everyone of you have heard 'em at your parents' house cause this is classic rock (or rather "roots rock") for people who were in their teens at some point in the 60's (come to think of it, my parents never listened to CCR - what were they hiding?).

However: this is yet another band that was saved by a name-change, cause if they'd kept calling themselves The Golliwoggs I don't think they would have aged as well as they have. I mean seriously: WTF?