0909. The Jam
Sound Affects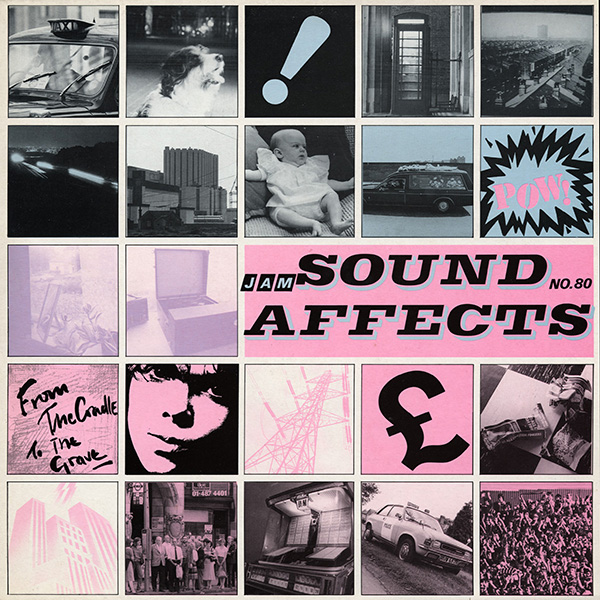 The Jam turned out to be a pretty prolific band, even though they were slow starters. Five years after forming they released their debut, and three years after their debut came their fifth album.

And it starts strong, the bassline of Pretty Green, along with the rest of the song set expectations high for the rest of Sound Affects and fun thing is that it never quite lets down.

Cause once again it's bassist Foxton's lines that carry the album's best songs. And I'm suspecting there's an ironic overlap of people who praise this album and Start! in particular and people who think sampling is stealing. But I guess they rationalize the less than borrowed Taxmanriff with the words "hommage" or "inspiration".

Listening to it with earbuds makes the intro of Music For The Last Couple almost unbearable - the fly sounds as if inside my head - but a lot of that track also sounds unfinished (which has nothing to do with the mode of listening). There's lyrics popping in and out and all's a bit confusing.

But I can always skip back to either Pretty Green, Start! or That's Entertainment to get back on track again.