0906. Arcade Fire
Funeral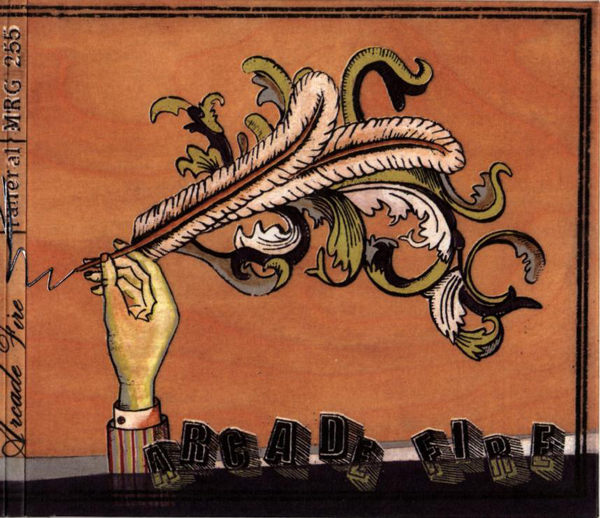 This sounds like somewhere between The Polyphonic Spree and My Chemical Romance, and as such, it's not really my cup of tea.

I won't say it's bad, though, just that this kind of indie pop/rock with broken voices is a bit less interesting than bands like Dinosaur Jr., whose indie rock is a bit less …produced.
So, to sum up: this is a very boring debut.

The story behind it is more interesting, albeit sad: recorded after both singers had lost an elder (grandmother and grandfather) within a short period, the album in part deals with how the loss affected their respective families and in part how it affected the couple's relationship (oh yeah, forgot to mention that the backbone of the band are hubbies).