0894. Pink Floyd
Wish You Were Here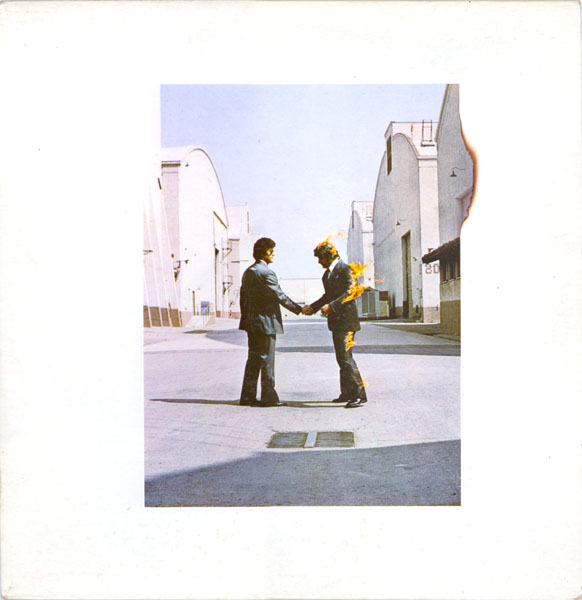 More or less dedicated to former band leader Syd Barrett, Pink Floyd's follow up to The Dark Side Of The Moon continues the concept / theme path with an album about losing your mind and the recording industry (with the latter enabling the former).

As for the music, the bulk of the album is the two-suites and nine parts track Shine On You Crazy Diamond, which all in all takes up almost two thirds of the album and shows their range of styles (including a godawful saxophone segment in Part 5, following, and sadly knocking the wind out of, Part 4's lyrics).

Welcome To The Machine and Have A Cigar takes on a music industry that's chewing up art and spitting out a product, but the album's center-piece is the title-track, the most up-front dealing with Syd's mental deterioration. The truly sad part is that Barrett came to the studio during the album's recording, unrecognized for a while and a bit erratic, not really there as they say.

And that makes listening to this album a bit difficult as it kind of bums me out.