0868. Eric Clapton
461 Ocean Boulevard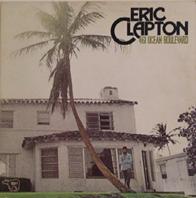 It starts out nicely enough with a polyphonic spree of rolling guitar licks and upbeat backup. Unfortunately I'm left a little disappointed as the album showcases more of his budding old geezer persona than the thunder and lightning solos of his Cream days.

Here he's also paying tribute to the old blues legends, like Robert Johnson and others. With only two original songs the focus is on the covers, whereof Bob Marley's I Shot The Sheriff gained Clapton a number one in the charts (and while it's a competent cover it's no match for the original).

Problem is, it just sounds too damn cheerful, but I guess it's okay considering Eric just had kicked his heroin habit when he recorded this.