0857. The Who
Tommy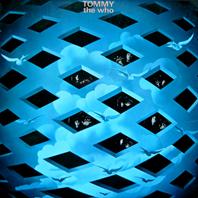 The more of their albums I listen to, the more it seems like The Who's skills lay less in creating concept albums than making "proper" ones and being first (or at lest in the first few) with a bunch of things.

Here on Tommy it's an early rock (or rather, pop) opera with a dark theme in spite of the cheerful music as Tommy's traumatized, victimized, healed and then destroyed again.

The downside is that Pinball Wizard actually is the only great song here (yes, there are a couple of good ones, but not as standalone tracks).

To its credit it doesn't feel like an hour fifteen, I could easily have believed it was a single disc release just because of the ease of listening.