0854. The Beach Boys
Surf's Up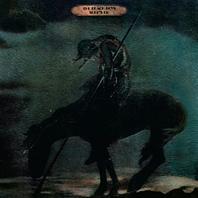 The seventeenth(!) studio album wasn't an easy one for the Beach Boys - the deteriorating mental health of main genius Brian Wilson and a dugs are okay / drugs are bad rift in the band made for some issues to be solved. S
Enter a new manager with a grand idea: to make the boys relevant again by rebranding them as counterculture.

The change to a darker, more socially aware modus is most prominently aligned with the group's beach theme in the first and last songs on the album: Don't Go Near The Water, taking the environmental look at beach life, and Surf's Up, about realizing the hollowness of existance and being reborn.

Also, the patented Beach Boys harmonies are sparsely used (in the non-counterculture nostalgia of Disney Girls (1957) they fit like Excalibur in the hand of the true king, though) and we're among other things given blues rock in the form of Student Demonstration Time, a rewrite of a Fifties' song (Riot in Cell Block #9 by The Robins), referencing the Kent State shootings.

Also, we're given a song about a tree (sung in first person, and slightly out of tune, by the new manager).