0784. Miles Davis
Birth Of The Cool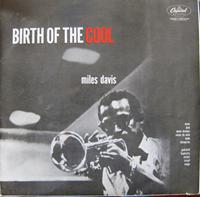 Often, you're too caught up in the moment to realize that something big has happened until it's already passed. And I guess that's what happened here as this compilation album features tracks recorded almost a decade earlier.

What's featured here is no less than what the title states: the beginnings of jazz going from bebop into cool, with Miles in the lead. And while I don't find it as moving as, say In A Silent Way, it still whisks me away.

Like I predicted on Kind Of Blue - he never sounds the same (so check out Bitches Brew while you're at it).