0765. Gene Clark
White Light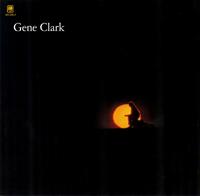 For his second solo album after leaving (and briefly rejoining) The Byrds, Gene Clark balances between Dylanesque folk and stripped down Byrds-style material.
Mostly it's Dylan type stuff, though.

Clark probably chose that safe route as his first solo outing, a collection of baroque-psychedelia cum country pop rock tracks, floundered. The problem with choosing something safe is that it's often boring, but I guess he didn't want to take any more chances as it took four years to release this follow up.

Let's start the New Year with something fresher, shan't we?