0714. Emmylou Harris
Pieces Of The Sky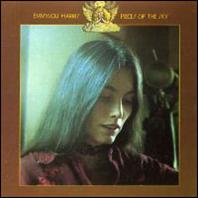 It's been a long time since we last heard Emmylou's voice here (almost 500 albums actually), and this time it's an album about as long before Trio as Trio was before Red Dirt Girl.

Speaking of Trio, Linda Ronstadt makes a visit on the last track, Queen Of The Silver Dollar, singing harmonies.
Also there's a true-to-the-original cover of third Trio member Dolly Parton's Coat Of Many Colors.

As per tradition in this style of country, there's mostly covers and standards among the songs (and Merle Haggard's Bottle Let Me Down is one of the better).

The only self-penned track is Boulder To Birmingham, which she wrote for Gram Parsons, who never got to sing it as he'd died the previous year.