0704. Alice Cooper
Billion Dollar Babies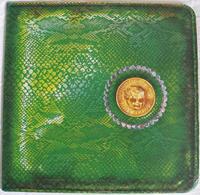 This is the follow-up to School's Out, and hot on the heels of that success, this was an even bigger seller. Also, it's got a couple of more good songs than just a chart-topping title-track.

The theatrical aspirations still shine through, though, and I started to write something about Cabaret, but then I read that the band had said they aimed for that sound, so I turned it into a meta paragraph instead.

While the songs Elected (very fitting during these campaigning days over there in the "land of the free"), Billion Dollar Babies, and No More Mr. Nice Guy are surefire hits, Generation Landslide is actually the good song on the album, not just a smashing one.