0688. Orbital
Snivilisation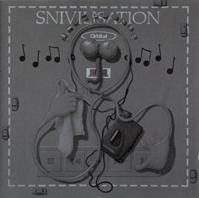 Orbital's third album is thir first with a non-numeric title, and also sees the duo expanding their horizons a bit further. Not so much house-influences anymore, but instead a wide range of dance styles (with drum'n'bass as an obvious reference).

More often than not it's tracks that are allowed to evolve a bit and run their course, but in the midst of all these longform songs there's suddenly just under one and a half minutes of riff-chugging synth guitars - electronic hardcore in the form of Quality Seconds.

Protesting the Criminal Justice Bill (which I've mentioned earlier) and releasing a silent remix tailored for it (i.e. what dance culture would be if the bill was passed) the album closes with two twelve to fifteen minutes long tracks and it just doesn't get boring once.

If you're into dance music, this is one to have. As for me, I'll just use it as the soundtrack to when I'm in the zone with a project.