0683. Fairport Convention
Liege & Lief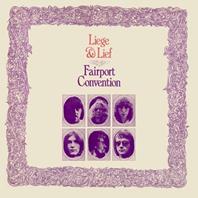 At first I wonder what the hell happened, but then I remember: after the last album, Unhalfbricking, the drummer died in an accident, and since this album was recorded just six months later and the same accident also took the life of songwriter Thompson's partner I'm going to go out on a limb and say that it took its toll on the dynamic and mood of the band.

Liege & Lief sees the Convention go deep into the reneissance fair, with a electrified mideval sound (and the Dylan covers traded for traditionals). And the songs just seem so damn long.
It's not until the third listen I can even get remotely into it, but even then I'm not really that interested.

I think this album would go down better with a flagon of mead and a side of boar to go.