0680. James Taylor
Sweet Baby James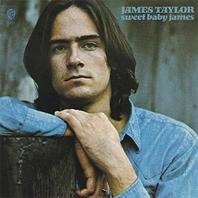 And this is how boring singer/songwriters are. Or rather, how the bland and boring version of folk music got a face and a breakthrough. The version of Oh, Susannah isn't merely bereft of all energy, it's also showcasing how difficult it is to take Taylor seriously.

Though the big band blues of Steamroller isn't anythning that would have been seen in The Blues Brothers, but it's got its charms.
Sort of.
But this stresses me.
A lot.

The one redeeming factor is the last track, Suite For 20G, where he sort of comes clean as it was thrown together just to finish the album and thus get the twenty thousand dollar cash the label had promised him.
Did I say the one redeeming factor?
I think I meant one of the more condemning ones.