0666. The Velvet Underground
White Light/White Heat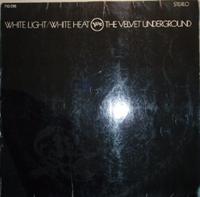 This sounds a lot like the first demo tapes of a band that started because some random guys wanted to be in a band, not because they wanted to play music. I.e. it's mostly a mess.
The title track shambles along with a bunch of mistakes. And while I do get that they recorded in a hurry (just two days of studio time), it's still no reason to not try to play in tune with the others. Worst of the album is Lady Godiva's Operation, where the mixing and timing of Lou Reed's vocals are just bad - almost to the point that I see why John Cale left the group - it sounds as if they recorded the track without Reed and sent over a cassette tape for him to record his parts to.
The lyrics range from drugs to obsessive behaviour to transexuals faring badly. And The Gift is a surrealist story that actually could have fit pretty well on Burroughs' Spare Ass Annie... album.
But you know what? The album actually makes the cut. It's pretty strung out, but fascinating.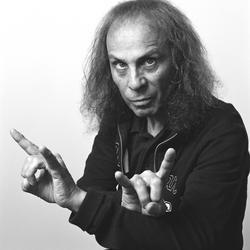 Maloik
A an aside, I'd like to dedicate this review, number 666, to the late great Elf of Metal, Ronnie James Dio (1942-2010), and his addition to the metal mythos - the Devil Horns to ward off evil spirits.

Thanks, mate.