0660. Everything But The Girl
Idlewild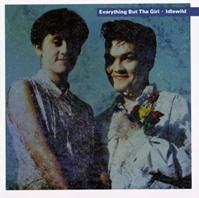 Hmm... this actually changed my opinion about Everything But The Girl. As they'd first shown up on my radar in the mid-nineties with the very annoying house-remix of Missing and their subsequent sound-change into exactly that: dancefloor oriented, house-ish, and boring.

This of course meant I never bothered to check out the eight or so albums they released before that break through, and as it turns out, they were not so bad, back in the day.

It's elevator music that doesn't hint at the good stuff singer Tracey Thorn would do with Massive Attack later on, but still not that crap that got them famous.