0640. Carole King
Tapestry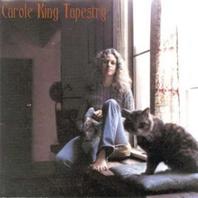 One of the best selling albums of all time shows that you don't have to be exciting to make it big.
This is seventies pop, pure and simple. Not as evil as the Carpenters, but not so far from it.

Now what makes Carole King's Tapestry an album to hear? Well, simply put it's for the ones who want to know what the voice behind the pen sounds like. She made her name writing songs for others (and for being the Carol in the song Oh, Carol!), but not scoring a big hit on her own until this album.

And while ending on a high with (You Make Me Feel Like) A Natural Woman might seem like a good idea on paper, Carole's far from Aretha on this one.
Yep, even though she wrote / co-wrote all of the songs on Tapestry it all just sounds like piano covers of more famous people.