0626. Triffids
Calenture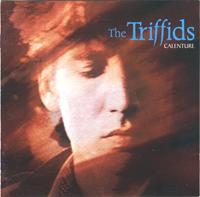 Overtly dramatic and over the top, this is.
But it just takes me about two and a half songs to find myself sort of immersed in this. That realization was a soering one and I sadly can't get the same feeling again for the rest of the repeat listenings. But I like A Trick Of The Light, I really do.

On a side note I don't think the singer's voice would work outside of the eighties, but in its right context it's actually okay, bordering on really good.

One of the (relatively) many Australian bands to hit this list, The Triffids were (apart from being named after a fifties' horror plant) a band that only was successful here in Sweden and the UK (I guess it goes to show the strange symbiotic relationship between the Swedes and everything coming out of London, where the Triffids had relocated to).