0622. Burning Spear
Marcus Garvey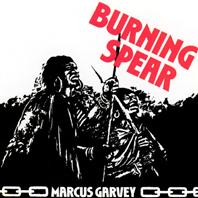 Burning Spear started out as a trio wit ha backing band, but after a couple of years founding member Winston Rodney split from the others and took the moniker as his own nom de plume.

This is devotional warrior music - a roots reggae album praising rasta prophet Marcus Garvey (not a rasta himself) and his teachings, as well as preaching the history of Jamaicans (but somehow I always start to hum Are We A Warrior by I Jah Man when listening to this).

Recommended listening for this is also of course Garvey's Ghost, the dub version of the album, released just a couple of months later, and in itself a good pick.