0568. Bauhaus
Mask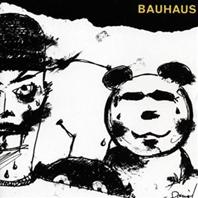 This reminds me a bit of Magazine. Not that it gives me as a big of an eargasm, but in its darkness and anti-mainstream appeal.
Considered to be the very first gothic rock band (I still haven't understood some genre definitions. Oh, it's due to "gloomy sound and image"? Well, "okay" then.), it's of course a band to hear, but is this album a good start? Yep, I'd say so. It's a good album and while it dips a bit, but makes a good comeback.

And by the way: Kick In The Eye 2 has a bassline that very well could have been lifted from (or more probable: inspired) a dozen Duran Duran songs.
It's the kind of album that makes me ignore that the song's out of key sometimes (yes, I'm looking at you, Hollow Hills), and I'm looking forward to when their debut comes along (it has to, if the 1001 Albums You Must Hear-crew know what they're doing).