0485. Dinosaur Jr
Bug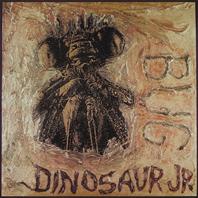 This is the last album with Lou Barlow, before he got the can and made Sebadoh his sort of full-time band, and well, here I can sort of hear both why the remaining dinosaurs and Lou might have thought it was a good idea.

Cause this isn't You're Living All Over Me's almost chaotic mix of genres infused with feedback, but instead an almost bland album - relatively speaking of course. The one track that works its way into my brain is Yeah We Know, where it gets pretty damn obvious where Swedish indie-bands like Fireside got their mojo from.

As you might have noticed there's a whole lot of hesitating in this review, and I guess it's due to that Bug just can't get under my skin.