0438. Metallica
Metallica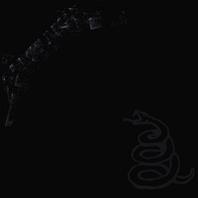 This eponymous release is not a debut, but the fifth album by Metallica, and it took both them and their music into a whole new level. From the intricate thrashing of the previous decade to the stadium metal on this album it's a quantum leap if ever you saw one.
One major change is the fact that you can actually hear the "new guy's" bass! Yep, they decided (or rather, producer Bob Rock decided) to actually let Newstead get some audio-room in the sound, which led to a fuller sounding experience. Combined with less complex songs the new sound also led to them having their first chart-topper, with the black album hitting number one all over the place.

Taking a more personal path than previously Hetfield's lyrics deal with death in the family (The God That Failed), being forced into a life not worth living (The Unforgiven), and of course a letter to that special someone witing at home during tours (Nothing Else Matters - the song that even your non-rocking friends like).
The track setting the tone, however, is Enter Sandman, with it's unmistakeable riff and chorus.

I was teetering wether this is one of the Got To Gets or not cause of emotional ties, but thinking a bit more objectively it's just shy of the fantastic ...And Justice For All.
So it's maybe not an album you must have at home, snuggeling up to during cold nights or taking out for a walk in the spring, but I'll say it's one you've got to have heard.