0398. Sister Sledge
We Are Family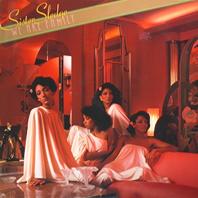 "Sister Sledge? Yeah, I know that group. Had that one song, We Are Family, right? Oh, so that's the name of the album as well? Typical one-hit-wonder style if you ask me."
But no, at least a three-hit wonder with He's The Greatest Dancer, Lost In Music and (as if you hadn't guessed it already) We Are Family.

This quartet of sisters (with the last name of Sledge) had a couple of minor hits until they met with Rodgers and Edwars of Chic-fame who helped them put the funk back in the disco, thus propelling them into the big leagues.

The downside of the album of course is that the more uptempo songs that do the do, while slow tracks like Somebody Loves Me and Easier To Love puts more focus on the run of the mill lyrics. But as I said: where the music puts in a higher gear it's enough to get any dancefloor moving and I guess that's the best grade that a disco album ever can get.