0256. Yeah Yeah Yeahs
Fever To Tell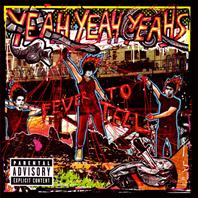 While listening to Fever To Tell I get hyped! This feels like an album that will kick ass well into the next millennium (yes, I do know what year this is, thankyouverymuch), but five minutes after the hidden track has ended I can't remember anything else than that the first track (Rich) put the hooks in and that Karen O fell into the "rock-chick" trap and moaned her way through one of the songs.

The band got a bunch of awards and nominations for this debut as did the video for Maps. Also commendations for their similarities to Siouxie & The Banshees (which I totally can hear! yeah, right)

It's competent garage rock and when you listen to it it's great. When you don't it's kind of "meh".