0203. Ananda Shankar
Ananda Shankar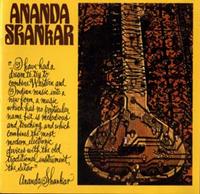 The first fear that popped into my mind when I read the tracklist of this one was that it'd be gimmicky sitar-covers all 'round. The next thought was that it'd probably just be a couple of "catchers" but then turn into something more reminiscent of real raga.

Luckily that second thought was right cause I don't know what I'd done if all the tracks were the same kind of oriental muzak as the ones on the A-side. Okay, just to be fair (even though you know I don't really want to) Jumpin' Jack Flash actually is entertaining in it's sitarization and tablaid beats.

But that's a far cry from Sagar (The Ocean), with it's thirteen minutes of meditation-inviting rolls, and the other two tracks on the B-side which pumps out tunes that hardly has any similarities with the A-side's western-pop influenced stuff. Especially as it ends in a call for unity between different religions as a "there is only one god"-message is proclaimed in Raghupati. Confirming my suspicion that it was an album that lured you in with recognisable songs just to switch over to delivering something else.