0083. System Of A Down
System Of A Down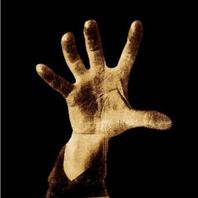 I've come to an insight: going from one extreme to another (when done with skill) often makes me enjoy a band.
Take System Of A Down for instance - they manage to go from heavy, doom-inspired grooves and primal screams to staccato guitars and falsetto-singing to pure thrash metal and singing. All in the same song. And while it, in theory, may sound like it won't work I can promise you that in practice they've got it nailed down. Or to put it in other words: there is some serious talent and skill in the band.

Even though they are for the most part feeding into the fevered fantasied of the random conspiracy-theorist I like the lyrics, they're little works of poetry delivered with one of the better voices in popular music (just check out the track Spiders).

The eponymous debut was made possible by the band being discovered by Rick Rubin and mostly contains tracks from their previous demos. This however doesn't mean that they (like so many other bands) burned everything they had on making the first album, cause the follow ups (which I hope comes up soon) are at least equally good.

It might not be a GotToGet, but pretty close.